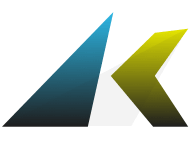 Arthur Krupsky
San Carlos
& Morro Bay, CA
yrs.
Interaction & animation
verified_user
Certifications
add
Sites designed
& developed
add
Brand identities designed

04/2021 – present
Principal UX | UI Designer
NEW YORK, CA
Reimagined the messaging window — the highest volume messaging channel — design, functionality, accessibility, and performance and built a new version that embodies product catalogs, comparisons, payments, appointment scheduling, etc, and increase the efficiency of our development. It appeals to brands and is more user-centric, mitigating the risk of adoption by validating with brands, prototyping, testing, iterating, conducting a thorough competitive analysis, and matching to our personas. The new experiences bring to light new features and functionalities that are an important part of consumers' digital care and shopping experience. They are coupled with a visual builder that allows quick dev-free updates and deployments.
Wrote company-wide strategies for usability and design predicated on the pragmatic product development lifecycle then educated through group sessions by putting together decks and docs detailing crucial priorities for each respective strategy and putting them into action across the many globally distributed teams. Through the global adoption process, I was able to budget for a usability testing tool and helped many teams validate their work with brands and consumers before development saving resources and gaining value.
Managed the design system overhaul to line up with the new company brand and UX goals. Currently working on minimizing the number of components and getting buy-in from global designers and developers and their teams for the adoption of a new system and updating existing components to align across all products for a consistent and efficient experience.
Designed the brand and consumer native and web scheduling/appointment/date picker feature and the virtual background feature within video calls that are functionalities of the messaging window.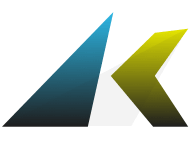 05/2008 – present
Founder
MORRO BAY, CA
Develop storyboards and prototypes to communicate high-level design strategies and detailed interaction behaviors that will drive requirements and specifications. Strategize the architecture of web or native app sitemaps, user flows, strategic keyword placement and trends to communicate and understand user behavior. Maintain a full service digital and print agency leading creative direction, brand strategy, user experience and content direction while maintaining client relationships, managing all sales efforts to guide new business development efforts.

10/2019 – 03/2021
User Experience Manager
SAN FRANCISCO, CA
Ascertained customer's needs/wants/frustrations through prototypes, usability tests, interviews, competitive analysis, persona research; using this knowledge to develop a compelling and differentiated roadmap/product features while determining the implication of tech, market, & segmented ROI goals and trends.
Managed multiple designers and created various product designs by defining, motivating, and conveying a vision of usability criteria for the product; presented convincingly to C-level, influenced the engineering team to effectively implement the desired solution while promoting company values and culture through the orgs.
Coordinated activities for the design and cross-functional teams; mentored UX and UI designers, engineers, marketers. Network with contacts outside my own area of expertise through meetups, webinars, courses, conferences.
07/2018 – 10/2019
Senior User Experience Engineer
SAN FRANCISCO, CA
Architecting engineering and fulfillment compliant internal and external shipment/inventory warehouse workflows for desktop and mobile users based on usability studies, data analysis and competitive research.
Rapidly designing a scalable visual language and pattern to drive and convert users, collect the right data and maintain a simple barrier-free user experience.

07/2018 – 10/2019
User Experience Architect
SAN FRANCISCO, CA
Architected the primary education offerings in newly implemented SumTotal LMS to reflect a user experience based on a subscription self-serve model from logged-out search experience to logged-in course consumption; including browsing, pricing and shopping cart interactions.
09/2017 – 02/2018
User Interface Developer | User Experience Designer
SAN FRANCISCO, CA
Led and delivered knowledge management concepts, recommendations and solutions to a variety of internal and external enterprise audience, adding significant value to a creative product/portfolio or business problem-solving project
Designed, developed and produced the University logged-out experience tying together a 3rd party LMS and the corpsite to produce 40+ pages of unique content contributing up to 8% of overall site traffic with conversion rates ranging from 30% – 60%/SERP
Architected the University courseware sitemap and user experience, focusing on data-driven search and marketing analytics as the backbone to drive traffic and conversions to courseware consumption
Designed and produced enterprise technical courseware hosted by managed 3rd party LMS's

04/2015 – 04/2017
User Experience Advisor
SAN FRANCISCO, CA
Designed initial logged-in experience for first-ever Content for Marketing as a Service (CMAAS) for new user sign up, project workflow, progression management, team gathering — all value is quantified & gamified by giving and gathering persistent content feedback.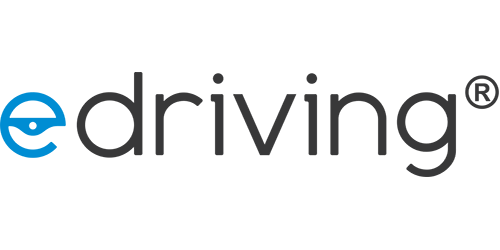 06/2014 – 02/2015
Creative Director
OAKLAND, CA
Previous employer DriversEd.com and primary competitor iDriveSafely merged to form eDriving LLC., the position remained unchanged.

06/2012 – 06/2014
Creative Director
OAKLAND, CA
Created user-centric interfaces that are not only intuitive to navigate but also solve complex development and user interaction with simplicity. Conducted usability tests to learn everything about users behaviors, attitudes, and emotions to inform and guide design.
Directed, mentored and grew three international 4-7 person bilingual design and development teams in shipping of 100+ Android & iOS apps, dozens of unique state-specific products and marketing content architecture
Spearheaded the brand redesign and architectural redevelopment of the logged-in and logged-out user experience of the largest nationwide drivers ed provider based on user driven data taken in 28+ states by over six million users across all smart devices. Site traffic grew 25%, lowering bounce rate down to 40%, increasing session duration up to 70% and conversions by 1.9% over 2 years.
Executed web and mobile app UI and UX design with a keen eye for detail and consistency while keeping in mind the overall usability and socioeconomics of the user across various national products
03/2009 – 06/2012
Senior Art Director | Interaction Designer
Oakland, CA
Started and grew an in-house and international creative/development teams, defining project scope, goals, deliverables, and branding direction to successfully execute marketing, site interaction and app development while meeting extremely tight deadlines on multiple large-scale projects simultaneously
Designed multi-product static, animated, interactive and 3D online training courseware that included javascript micro-games, interactive videos, and how-to gif animations
Instrumental in developing a site transition plan, leading creative and development of landing pages and secure form elements for site redesign and upgrading to new platform while simultaneously maintaining existing and new urls
Designed iOS and Android apps focused on online drivers education, road safety awareness and communication; a first for the industry then, top-rated in the iTunes Store
Conducted heuristic evaluations, focus groups and A/B and multivariate usability tests utilizing high organic site traffic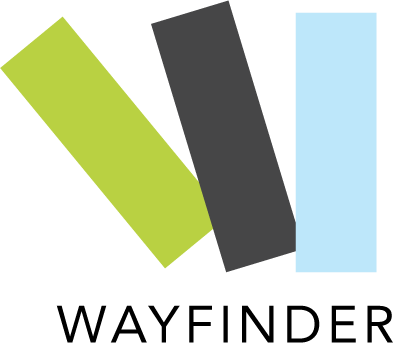 04/2005 – 10/2007
Junior Art Director
SAN FRANCISCO, CA
Built brand-compliant wireframes and storyboards for production and development of print and digital media; including sites, ad banners, brochures & pamphlets, posters, car wraps, direct mail, and emails. Created print mechanicals and led multi-medium print production press checks
Designed successful landing page, email, and print campaigns for Neopost, the largest postage-meter company outside the U.S., as an introduction to the U.S. market; Presto's, a company that connects your loved ones; as well as various Wells Fargo direct mail, informational charts and brochures for all branches on the West Coast
06/2004 – 02/2005
Creative Coordinator
SAN FRANCISCO, CA

08/1999 – 01/2005
Student
SAN FRANCISCO, CA
B.A., Industrial Design, focus on Visual Communication
Minor in Interior Design
Minor in Technical & Professional Writing
CERTIFICATIONS
Pragmatic
APPS
.ai
.bmml
.bootstrap
.com
.css
.docx
.eps
.figma
.framer
.gif
.graffle
.html
.indd
.invisionapp
.jira
.jquery
.js
.mov
.mp4
.pdf
.php
.pptx
.proto
.psd
.reactjs
.reactstrap
.rtmp
.scss
.sketch
.slack
.sql
.sublime
.svn
.vuejs
.xcode
.xml
.zeplin
PLATFORMS
SumTotal
Lithium
Mezzanine
Vidyard
WordPress
Drupal
GitHub
Semantic UI
Bootstrap
LANGUAGES
Russian
English
Novice Spanish
INTERESTS
Snow Sports
Traveling
Numbers
Consistency
Track racing
Music production
Swimming